I see weird name in my inbox, what is this?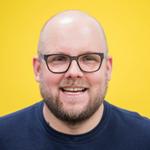 by Edwin Kruis
We automatically generate names with a corresponding color (eg. Green Windmill) instead of unknown#1234 - we do this to make the inbox more personal and recognizable, people aren't numbers after all :)
When you've connected your e-commerce platform we automatically extract and display the customer name and contextual information, like shopping cart contents and order history.
For example:
---