What happens when I reply to a conversation when a visitor is offline?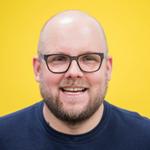 by Edwin Kruis
When a visitor sends your a message while you're offline, the visitor can leave their email address. Once you're back online and reply to the conversation, the visitor will receive a notification email. Visitors can reply directly to this email or choose to continue the conversation online on your website.
If the visitor doesn't leave their email address, they will see a notification once they are back on the website.
When you're using one of our e-commerce integrations we already have access to the customer information and can send notifications directly without asking for an email adres.
See how this works in this video.
---
How Did We Do?
---
Related Articles